What is Numerology?
We are all – according to my understanding – on a journey called life, and we are all on very different paths. On that path we are given opportunities through many media to see and perhaps even to understand what IS and what this journey (in this very moment) can be about.

Numerology is one of these media and it accompanies every person with very individual numbers, which find their way into the world – exactly like us – with the date of birth and the individual birth name. This combination of numbers tells us, for example, which personality traits we carry within us and also which strengths and talents we bring with us. In the same way, the numbers show us the challenges to which we are invited and what keys we hold to handle them.
It is real and amazing how precise all this is written.
"Thank you for explaining myself to me!" – a man once said to me after a reading.
Numerology for me & with me
Honest knowledge eventually leads to understanding – sometimes from pertinent to sweet-gentle.
Understanding. One of the places where acceptance arises and from where we can let ourselves and all other beings be. And/or from where we are able to step into active self-responsibility.

Numerology is a gift on this path of being and becoming oneself! And in this sense of being and becoming Self, numerology has nothing to do with fortune-telling for me. But for me it is a medium of cosmic vibrations which reveals information about possibilities and can serve as orientation.

May many companions & inspirations in our lives remind us of who we are and support us in our being, our joy, our strengths, our relationships and actions. And may they also strengthen us in shaping and enjoying our lives honestly and with full responsibility.

May my readings accompany you in what you need and nourish your ocean of (self-)acceptance, (self-)trust and (self-)love.
What others say: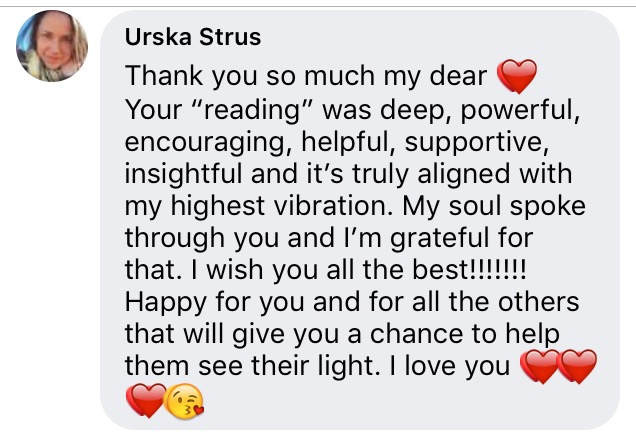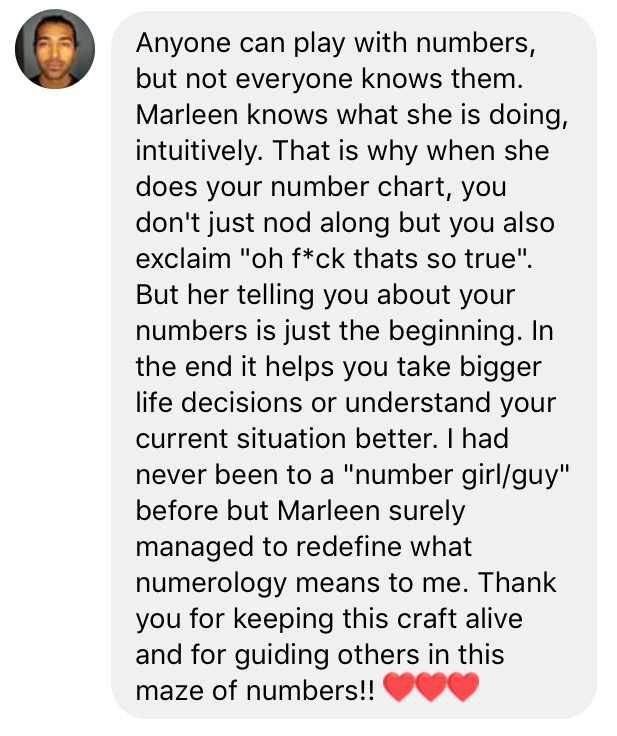 Numerology for you ?
A glance at your own figures can bring you

∞ clarification and clarity
∞ a recall of what is important to you
∞ confirmation
∞ orientation
∞ and encouragement

on many different levels.

A reading is always an interpretation from the given moment and unfolds in dialogue with you.

A reading might be something for you when you

∞ have no feeling for yourself right now
∞ would like to detect your own resources
∞ wonder if you are in the right here (in this profession, in this place, in this relationship)
∞ are on self-discovery and looking for orientation
∞ ask yourself what your next personal year opens up for you
∞ need support in making decisions
∞ and/or look for encouragement in given challenging circumstances.
A Numerology reading
In a numerology reading, so to say a "session" with your numbers, you can come quite openly and unprepared. – According to the motto "Tell me something about me". Or you come with very concrete questions that concern you currently or in general in your life.

"What is my life about?" – in general or in this year of life –
"What's my purpose and what am I good in?"
"Why am I unhappy where I am right now?" – in this job, or in this relationship for example,
"Is it this the right moment to do xyz?" or
"How can I unfold my potential?"

were, for example, questions that I was asked.
Offer & Price
1-TWO-1 Reading
In a 1-TWO-1 reading we meet in person. On site (currently Berlin) or online. This kind of reading can be more interactive and still you are also welcome to just listen. The 1-TWO-1 lasts 60 min.

Medium: Meeting
Location: On site (currently Berlin) or online with Skype
Duration of a reading: 90 min.
Price: 90 Euro
Extra: A video and a OnePager about your Life Path Number

Click here to contact me
Audio reading
Your reading to hear is an audio reading. I interpret your numerology chart verbally and record the words for you. The duration of the recording will be arount 60 minutes long. I will send you the reading by email or a smartphone messenger.

Medium: Audio
Duration of the audio file: 60 min.
Price: 75 Euro
Extra: A video and a OnePager about your Life Path Number

Click here to contact me
If one of these prices should worry you, I am sure we find another solution in the cosmos of abundance that'll enable you a reading with me.
Offer & Price for Company and Private Events
I also come to corporate and private events where individual numerology readings are a welcome enrichment for the employees or guests. Especially the area "Personal Strengths" for company events or "Personal Essence" & "Relationships" for private events I see as topics that could fit very well into an event-program.

Minimum duration: 3 hrs.
Price: 333 Euro (+ travel costs if not in Berlin); each additional hour 111 Euro

Click here to contact me
About me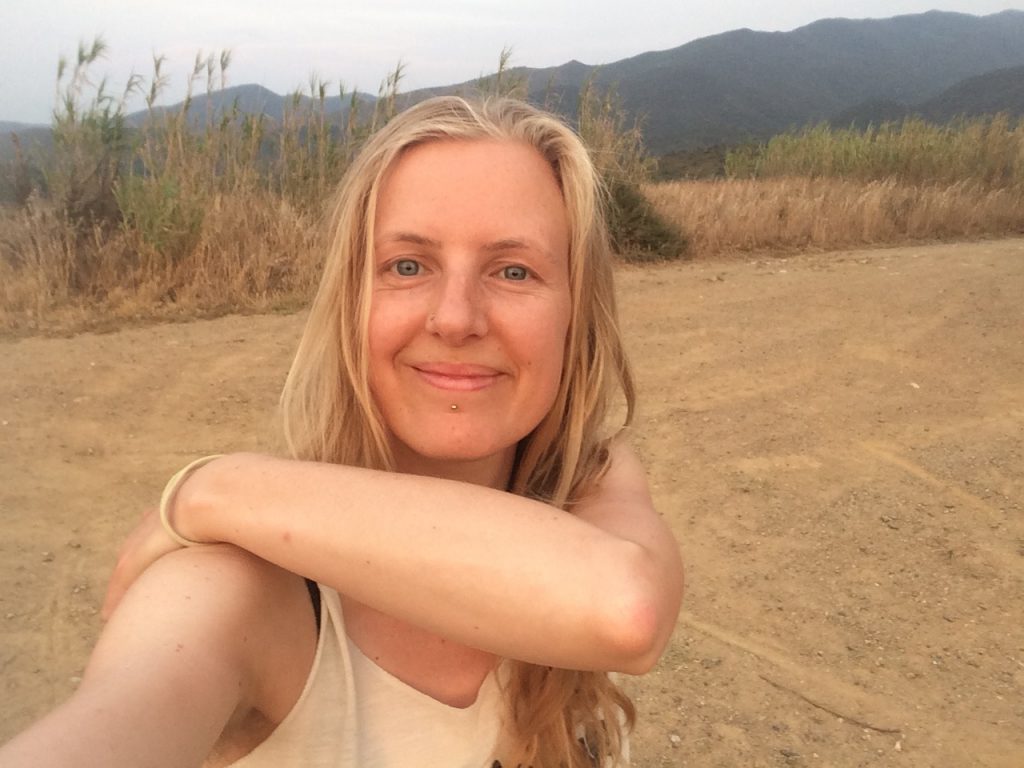 Self-knowledge is what has always attracted me and with the Be(e) School 2014 this path has taken on conscious traits.
I love insights and with a mix of awe and joy I recognize more & more, and understand better & better what this is that is dancing inside me with my outside and that I am on a journey. Wicked! Unbelievable! Wonderful! Also challenging! And true.
The most beautiful thing for me is that we are companions on this journey called life and that we can support and inspire each other in our personal being and becoming. A deep knowledge of this fact and my experiences make me feel sweet joy again & again.
As a social scientist and Life Coach (Coachingspirale Berlin), I have found in numerology a means that can be used for personal being and becoming in an amazing way and I am very grateful that I can contribute with it a part to the big and the whole, being & becoming and our togetherness.